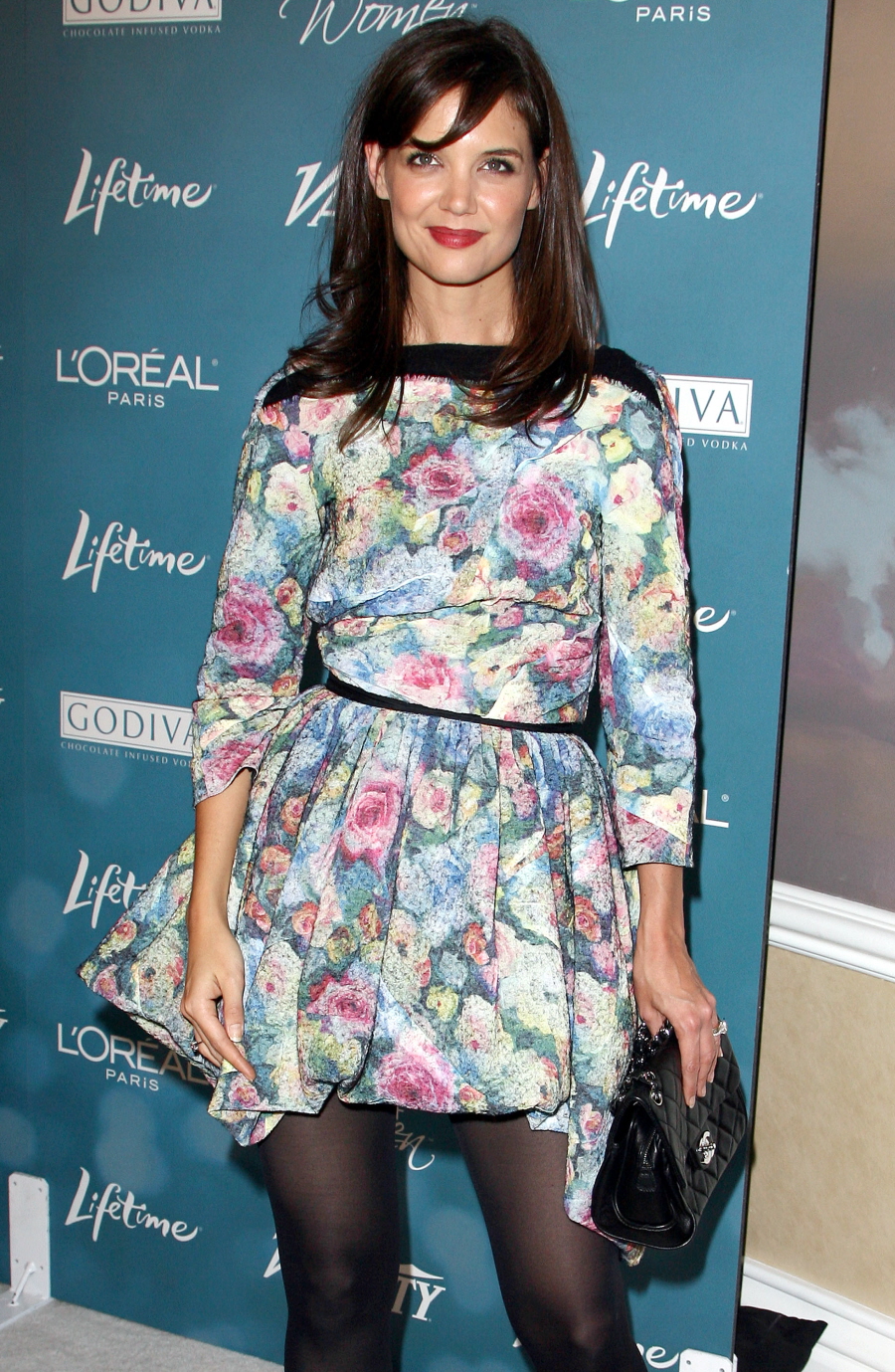 I'm not sure if it's the horrendous fashion (if you consider my grandmother's floraly bedspread fashion) that is severely taxing my brain or that Katie Holmes was invited to participate in Variety's 2nd Annual Power of Women Luncheon. Let's start with the attire, shall we?
I think I had a pattern very similar to this back in the 80s. Yes, that decade of Ronald Reagan as president, MTV playing actual music videos and truly godawful fashion. Where on earth did Katie dig up this roadkill apparel? The floral pattern is literally about to send me into a seizure it's so busy. And what's with the fit? Did she get the dress caught in her bra? Wait, is she even wearing a bra because those girls look awful droopy and lopsided. The black hose and shoes are dreadful. This is a luncheon, girlfriend . . . that usually means light colored shoes and no dark hose! Tom didn't train you very well. I know when he has his all girl (translated to pool boys) luncheons he would never make such a novice mistake.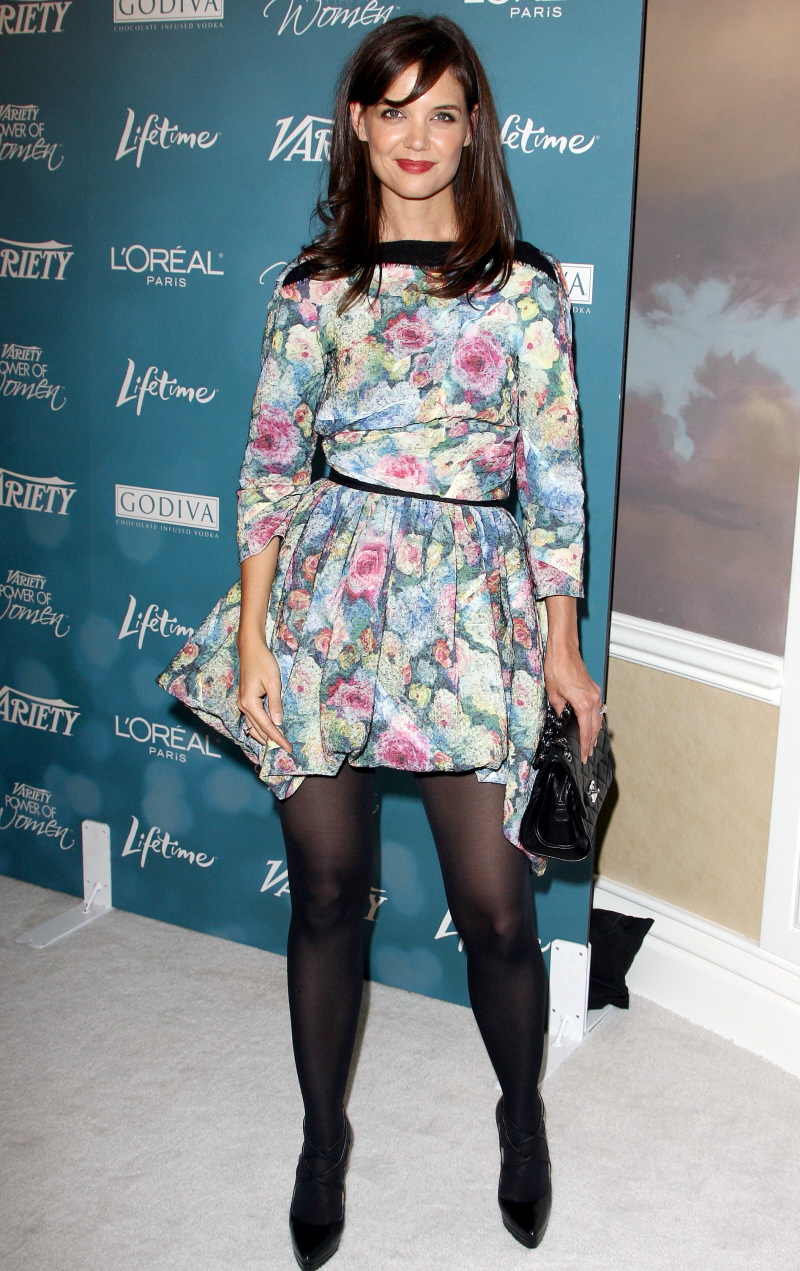 So why is Katie there? What exactly has she done to score an invite? Besides being Mrs. Tom Cruise, that is. I wouldn't consider her a powerful woman by any means, not now and not even before she allowed Tom and the Church of Scientology to suck out her soul and the last functioning brain cell she had. Maybe Suri hijacked the other invites?